Index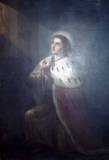 MASSES
Saturdays
5:00pm (En)
Sundays
8:30am (En)
11:00am (Lt)
Mon. through Fri.
7:30am (En)
CONFESSIONS
Saturdays 3:00-4:00pm
and by appointment
Saint Casimir Parish
Lietuviškai
Rules for attending Mass during the pandemic
Rules for giving and receiving Communion during Mass while the pandemic lasts.
Read the letter from Bishop Malesic about Catholic schools in the diocese.
Download Bishop Malesic's letter to the faithful.
There is hope on the horizon. Watch a short video from the diocese.
Rev. Joseph A. Bacevice, Pastor




jbacevice@dioceseofcleveland.org

18022 Neff Rd
Cleveland, Ohio 44119-2699
(216) 481-3157

Office hours
Monday, Tuesday and Thursday
from 10am to 4pm.;
Closed Wednesday, Friday,
Saturday and Sunday

Office manager: Janet Verbyla
janet@saintcasimirparish.org

Music director: Roma Bandza
Roma.Bandza@sbcglobal.net

Facebook:
Saint Caimir Parish - Švento Kazimiero Parapija

Photo archive:
http://www.flickr.com/svkazimierostcasimircleveland/
collections/

CHURCH OFFERINGS
Thank you to everyone who has used our online giving, donated in church, by mail or other method of making a donation.

6th SUNDAY OF EASTER

May 8 - 9, 2021

"As the Father loves me, so I also love you. Remain in my love." (John 15:9)

Psalm for the Week
Psalm 98:1-2
"Sing to the Lord a new song,
for he has done wondrous deeds;
his right hand has won victory for him,
his holy arm. The Lord has made his salvation known; in the sight of the nations he has revealed his justice."

May 1 - 2 , 2021

$5,059.50

Offertory Make-up Appeal: $225.00
Repair Fund – $153.00

2020-2021 Pastoral Council

Ted Egan - Chairperson, theo_j1010@yahoo.com
Debra Zeledonis - Vice-chairperson,
Jackie Caruso-Taylor Recording Secretary, and
Tim Loehmann Corresponding Secretary
members: Nancy Anzlovar, Dana Čipkus,
Loretta Gudėns, Stepas Juodvalkis,
Judy Kowalski, Faye Roth

Pastoral Council meetings take place the first Tuesday of every month at 7:00pm on ZOOM.

NEW PARISHIONERS

Welcome to St. Casimir's Parish!

Please stop by the rectory to register. For your convenience, registration forms can be found in the Book Room located off the front vestibule of the Church.

BAPTISM

Parents having children baptized at St. Casimir's are asked to contact the rectory for pre-Baptismal instruction. Godparents must be practicing Catholics and must obtain a sponsor certificate from the parish in which they are registered.

MINISTRY OF PRAISE NEWSLETTER

If you would like to join this ministry and receive the newsletter in the mail every month, please call the rectory and ask to join the Ministry of Praise. We especially invite those, who are sick and home-bound to participate in this ministry.

SICK and HOMEBOUND

Visiting the sick and homebound is an important ministry of our parish. Sick and elderly parishioners who would like to receive the sacraments should contact the rectory.

MARRIAGE

Couples planning to marry at St. Casimir's must contact the pastor at least six months prior to the date of marriage to arrange for sacramental preparation and to discuss ceremony details.

Before finalizing funeral plans, please contact the rectory.