Index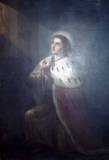 MASSES
Saturdays
5:00pm (En)
Sundays
8:30am (En)
11:00am (Lt)
Mon. through Fri.
7:30am (En)
CONFESSIONS
Saturdays 4:00pm
and by appointment
Saint Casimir Parish
Lietuviškai
New pandemic guidlines took effect June 2. Read the announcement in diocese website,
-------
or in our bulletin.

Pray the Divine Mercy chaplet.

Read the prayers of the chaplet.

ST. CASIMIR PARISH MISSION STATEMENT

St. Casimir parish is an ethnically diverse Catholic parish with a dual mission to unite and strengthen the Lithuanian community and to welcome all who wish to become part of our parish family.

We are called to be people of faith centered in the Eucharist, living the Gospels, and meeting Christ in the sacraments as well as in each other.

We seek to meet the spiritual needs of parishioners of all ages, to build our neighborhood while celebrating the traditions and culture of Lithuania, and to meet challenges and build a strong parish together.
Rev. Joseph A. Bacevice, Pastor




jbacevice@dioceseofcleveland.org

18022 Neff Rd
Cleveland, Ohio 44119-2699
(216) 481-3157

Office hours
Monday, Tuesday and Thursday
from 10am to 4pm.;
Closed Wednesday, Friday,
Saturday and Sunday

Office manager: Janet Verbyla
janet@saintcasimirparish.org

Music director: Roma Bandza
Roma.Bandza@sbcglobal.net

Facebook:
Saint Caimir Parish - Švento Kazimiero Parapija

Photo archive:
http://www.flickr.com/svkazimierostcasimircleveland/
collections/

CHURCH OFFERINGS
Thank you to everyone who has used our online giving, donated in church, by mail or other method of making a donation.

11TH SUNDAY IN ORDINARY TIME

June 12 - 13, 2021

"To what shall we compare the kingdom of God, or what parable can we
use for it?" (Mark 4:29)

Psalm for the Week
Psalm 139:1-3

O Lord, you have probed me and you know me;

you know when I sit and when I stand;

you understand my thoughts from afar.

My journeys and my rest you scrutinize,

with all my ways you are familiar.

June 5 - 6 , 2021

$3,426.25

Repair Fund – $138.00
Heat fund - $30.00

2020-2021 Pastoral Council

Ted Egan - Chairperson, theo_j1010@yahoo.com
Debra Zeledonis - Vice-chairperson,
Jackie Caruso-Taylor Recording Secretary, and
Tim Loehmann Corresponding Secretary
members: Nancy Anzlovar, Dana Čipkus,
Loretta Gudėns, Stepas Juodvalkis,
Judy Kowalski, Faye Roth

Pastoral Council meetings take place the first Tuesday of every month at 7:00pm on ZOOM.

NEW PARISHIONERS

Welcome to St. Casimir's Parish!

Please stop by the rectory to register. For your convenience, registration forms can be found in the Book Room located off the front vestibule of the Church.

BAPTISM

Parents having children baptized at St. Casimir's are asked to contact the rectory for pre-Baptismal instruction. Godparents must be practicing Catholics and must obtain a sponsor certificate from the parish in which they are registered.

MINISTRY OF PRAISE NEWSLETTER

If you would like to join this ministry and receive the newsletter in the mail every month, please call the rectory and ask to join the Ministry of Praise. We especially invite those, who are sick and home-bound to participate in this ministry.

SICK and HOMEBOUND

Visiting the sick and homebound is an important ministry of our parish. Sick and elderly parishioners who would like to receive the sacraments should contact the rectory.

MARRIAGE

Couples planning to marry at St. Casimir's must contact the pastor at least six months prior to the date of marriage to arrange for sacramental preparation and to discuss ceremony details.

Before finalizing funeral plans, please contact the rectory.