Index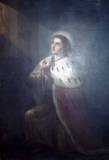 MASSES
Saturdays
5:30pm (En)
Sundays
8:00am (En)
10:00am (Lt)
12:00 noon (En)
Mon. through Fri.
7:30am (En)
CONFESSIONS
Saturdays 4:30-5:00pm
and by appointment
Saint Casimir Parish

Lietuviškai
A NEW WAY TO GIVE

Now you can donate to St. Casimir's online. We have initiated ONLINE GIVING through direct withdrawal from your savings or checking account or by MasterCard, Visa, or Discover. On the left is the button that will link you to our secure website to set up your own program of giving.

ST. CASIMIR PARISH MISSION STATEMENT

St. Casimir parish is an ethnically diverse Catholic parish with a dual mission to unite and strengthen the Lithuanian community and to welcome all who wish to become part of our parish family.

We are called to be people of faith centered in the Eucharist, living the Gospels, and meeting Christ in the sacraments as well as in each other.

We seek to meet the spiritual needs of parishioners of all ages, to build our neighborhood while celebrating the traditions and culture of Lithuania, and to meet challenges and build a strong parish together.
Rev. Joseph A. Bacevice, Pastor




jbacevice@dioceseofcleveland.org

18022 Neff Rd
Cleveland, Ohio 44119-2699
(216) 481-3157

Office hours
Monday through Friday 10-12 and 1 - 6;
Closed Saturday and Sunday

Office manager: Laura Verbyla
laura@saintcasimirparish.org

Music director: Roma Bandza
Roma.Bandza@sbcglobal.net

Facebook:
Saint Caimir Parish - Švento Kazimiero Parapija

Photo archive:
http://www.flickr.com/svkazimierostcasimircleveland/
collections/

Clambake/Steak Bake/Autumn Raffle

Saturday, October 26th
for information press HERE

29th Sunday
in Ordinary Time
October 19 - 20, 2019

"When the Son of Man comes, will he find faith on earth?" (Luke 18:8)

Psalm for the Week
Psalm 121:7-8


"The Lord will guard you from all evil; he will guard your life. The Lord will guard your coming and your going, both now and forever."

Looking for good candidates for the 2020 Council

Ted Egan - chairperson
theo_i1010@yahoo.com
Loretta Gudėnienė - vice-chairperson

Faye Roth - recording secretary
Nancy Anzlovar - coresponding secretary,

members: Anthony Bacevice, Dana Čipkienė, Giedrė Ješmantienė, Judy Kowalski, Timothy Loehmann ir Albert Yevchak.


The parish pastoral council meets on the first Tuesday of each month. Concerns may be addressed to the chairperson or the Pastor.

NEW PARISHIONERS

Welcome to St. Casimir's Parish!

Please stop by the rectory to register. For your convenience, registration forms can be found in the Book Room located off the front vestibule of the Church.

BAPTISM

Parents having children baptized at St. Casimir's are asked to contact the rectory for pre-Baptismal instruction. Godparents must be practicing Catholics and must obtain a sponsor certificate from the parish in which they are registered.

MINISTRY OF PRAISE NEWSLETTER

If you would like to join this ministry and receive the newsletter in the mail every month, please call the rectory and ask to join the Ministry of Praise. We especially invite those, who are sick and home-bound to participate in this ministry.

SICK and HOMEBOUND

Visiting the sick and homebound is an important ministry of our parish. Sick and elderly parishioners who would like to receive the sacraments should contact the rectory.

MARRIAGE

Couples planning to marry at St. Casimir's must contact the pastor at least six months prior to the date of marriage to arrange for sacramental preparation and to discuss ceremony details.

FUNERAL ARRANGEMENTS


Before finalizing funeral plans, please contact the rectory.